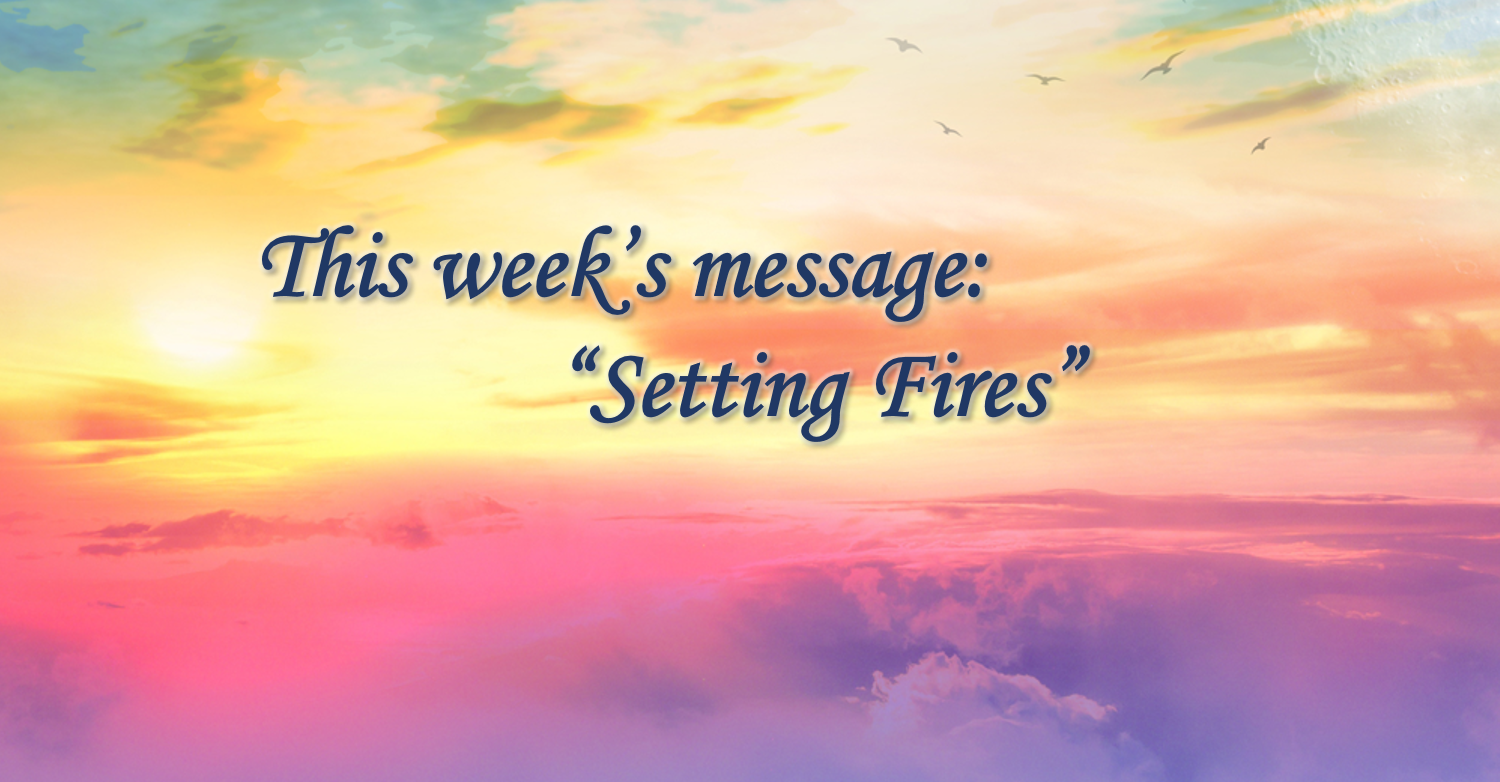 To listen to the message: click here
This week's scriptures: Isaiah 5:1-7; Hebrews 11:29-12:2; Luke 12:49-56
Well, the crickets are singing and the nights are cool…must be August already! We are on the cusp of Fall and a return to routine for many. But we invite you to worship this Sunday. Celia Hunter will be speaking about "Setting Fires", not in fields or forests, but in our spirit! A wonderful idea indeed!!
Bruno Merz is leading our Contemporary worship band during our 9am service. We have even been learning a new song this summer - Broken Vessels(Amazing Grace). It is lovely - come out to hear it.
For our Traditional service at 10:30am, Bev Templar has arranged for a lovely, young voice to sing - Bria Cahorn. What a treat that will be.
So make an effort to attend this Sunday. Having you join us adds to everyone's worship experience. Your presence is desired and appreciated. Looking forward to seeing you on Sunday.