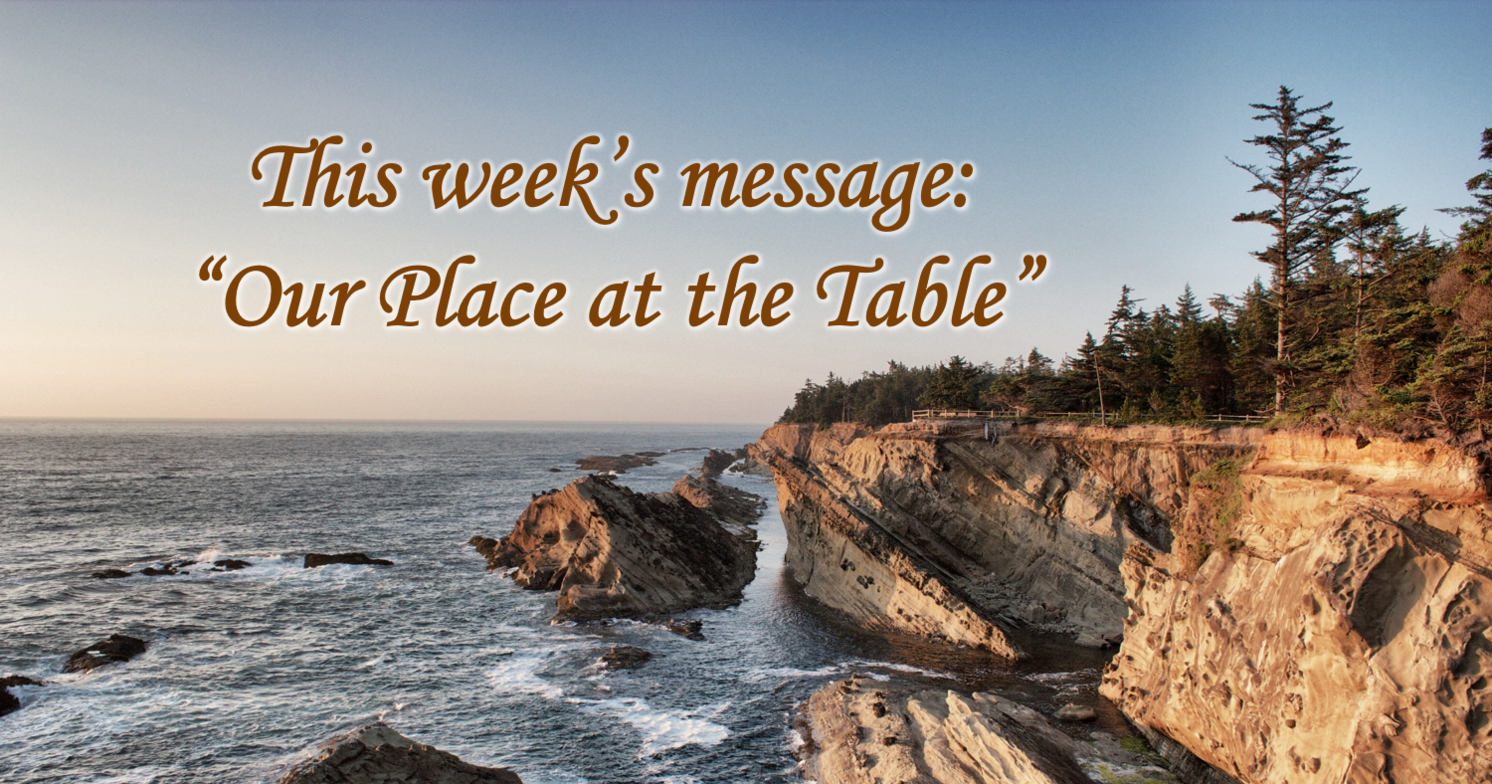 To listen to the message: click here
The scriptures are: Jeremiah 2:4-13; Hebrews 13: 1-8,15,16; Luke 14: 1- 14.
Enjoy the last long weekend of summer! Glorious weather is ahead.
But there is a whisper in the breeze, hinting of the season's end. Our summer at Grace ends with a thought provoking message from Carol Allen: "Our Place at the Table". Bruno Merz will be leading the worship band for our 9am service; and Bev Templar has arranged for him to sing a couple of his songs during our 10:30 service also. Delightful inspiration.
We look forward to seeing you on Sunday morning; each of us adds to each others' worship experiences. Let us gather and feel God's presence.