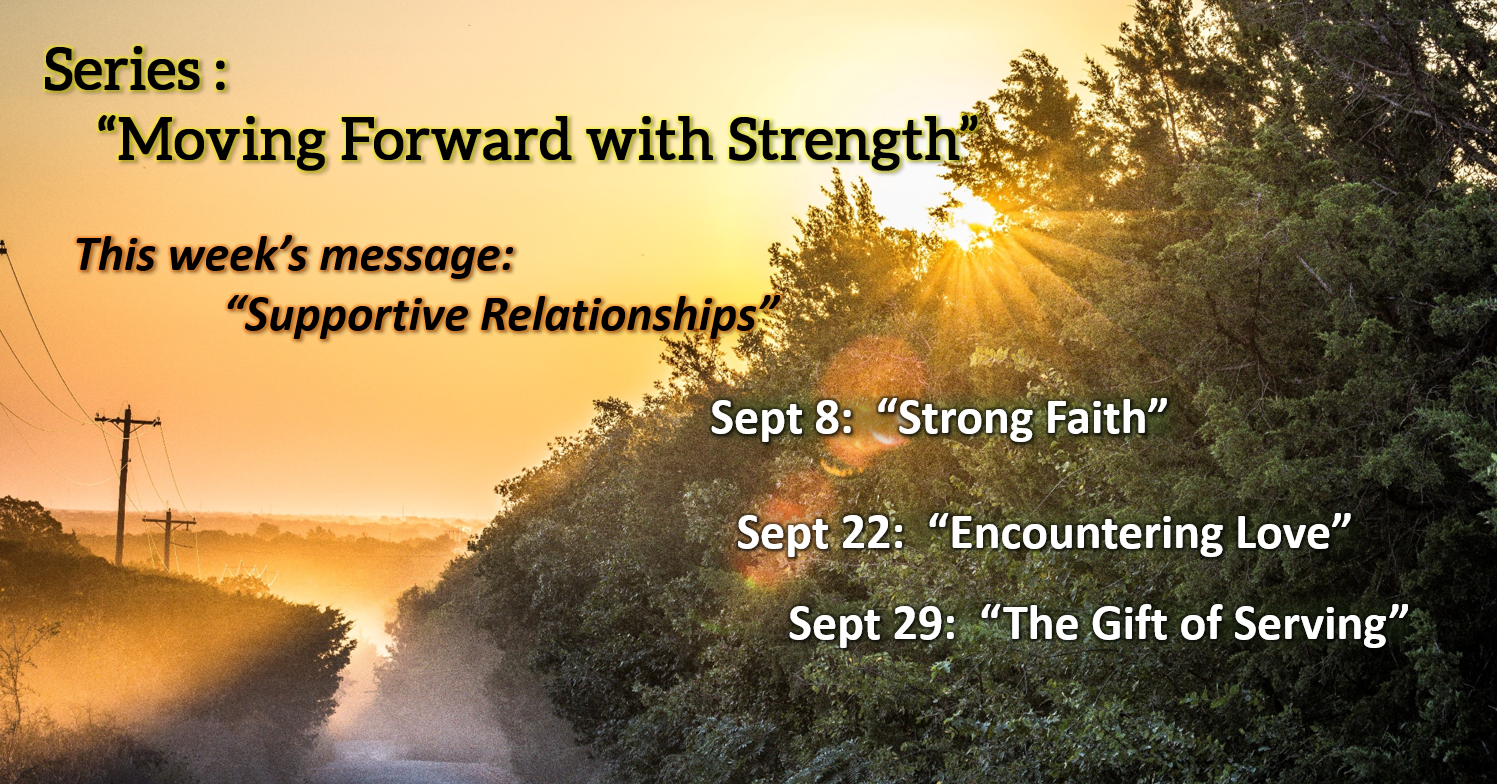 To listen to this week's message: click here
This week's scriptures are: I Samuel 20: 1-42; James 4: 1-12; Matthew 22:34-40.
We look forward to seeing you on Sunday as Lyle continues his series: "Moving Forward with Strength". Last week he spoke about "Strong Faith". You can listen here, if you missed it. This week he will be speaking of "Supportive Relationships", exploring the significance of relationships and how they affect our health.
So, we hope you will make the effort to come out - it is the Women's Retreat weekend so quite a few will be away. Come join us for worship; your presence will add strength to our worship and will be enjoyed by all, indeed!