This event has already occurred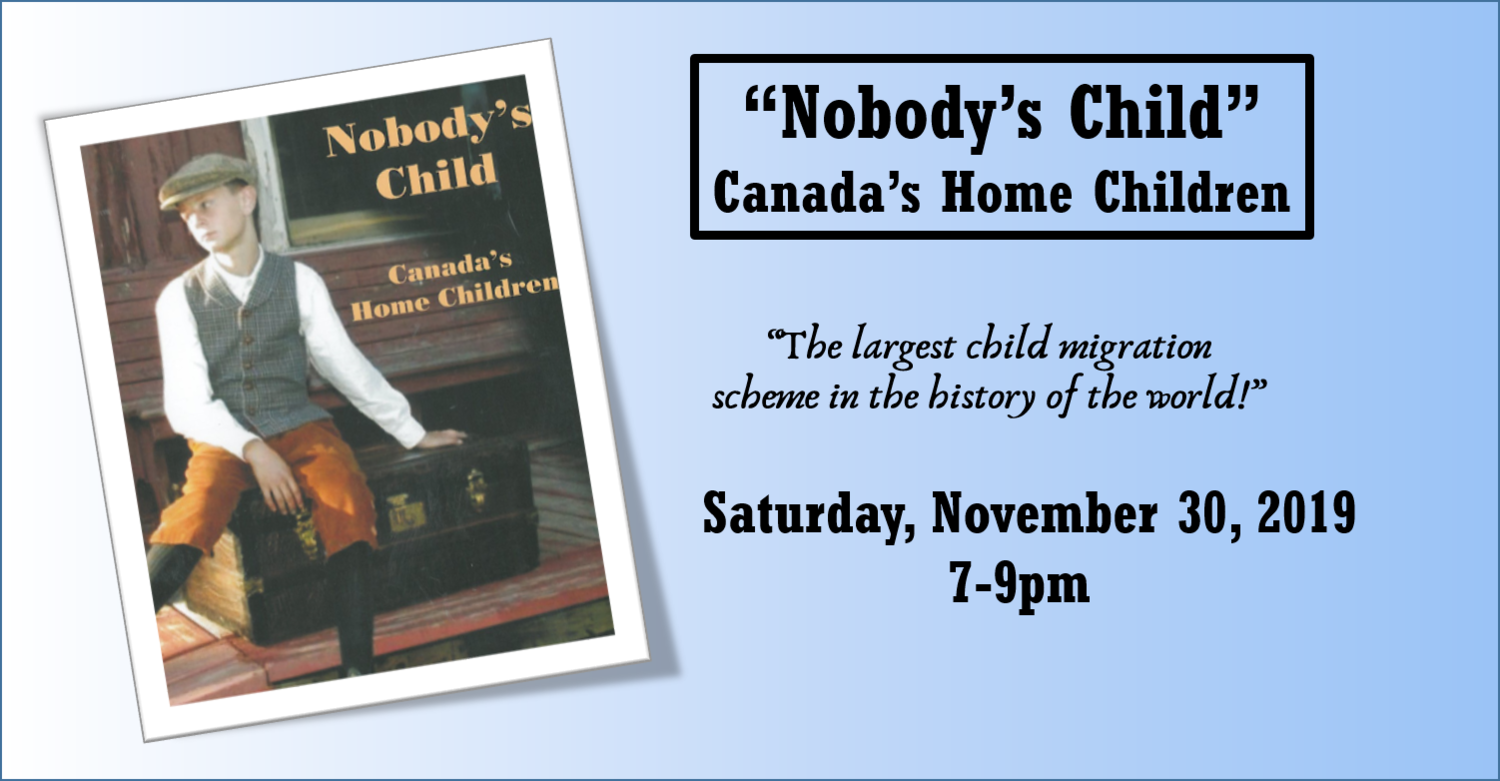 Save to your Calendar
Nobody's Child - Canada's Home Children: a 48-minute documentary film made for network television in 2005, presented by Don Gray, film maker.
Barnardo Home Children – abandoned and orphaned youngsters swept up from the slums of Britain and Scotland. Shipped by sea and rail to the colony of Canada to work on farms and in homes. Join us as we meet eight of the original Home Kids in this rarely told chapter in the building of a nation.
Saturday, November 20, 2019
7-9pm
Free will offering.