Sunday, October 20, 2019
9:00 - 11:30 am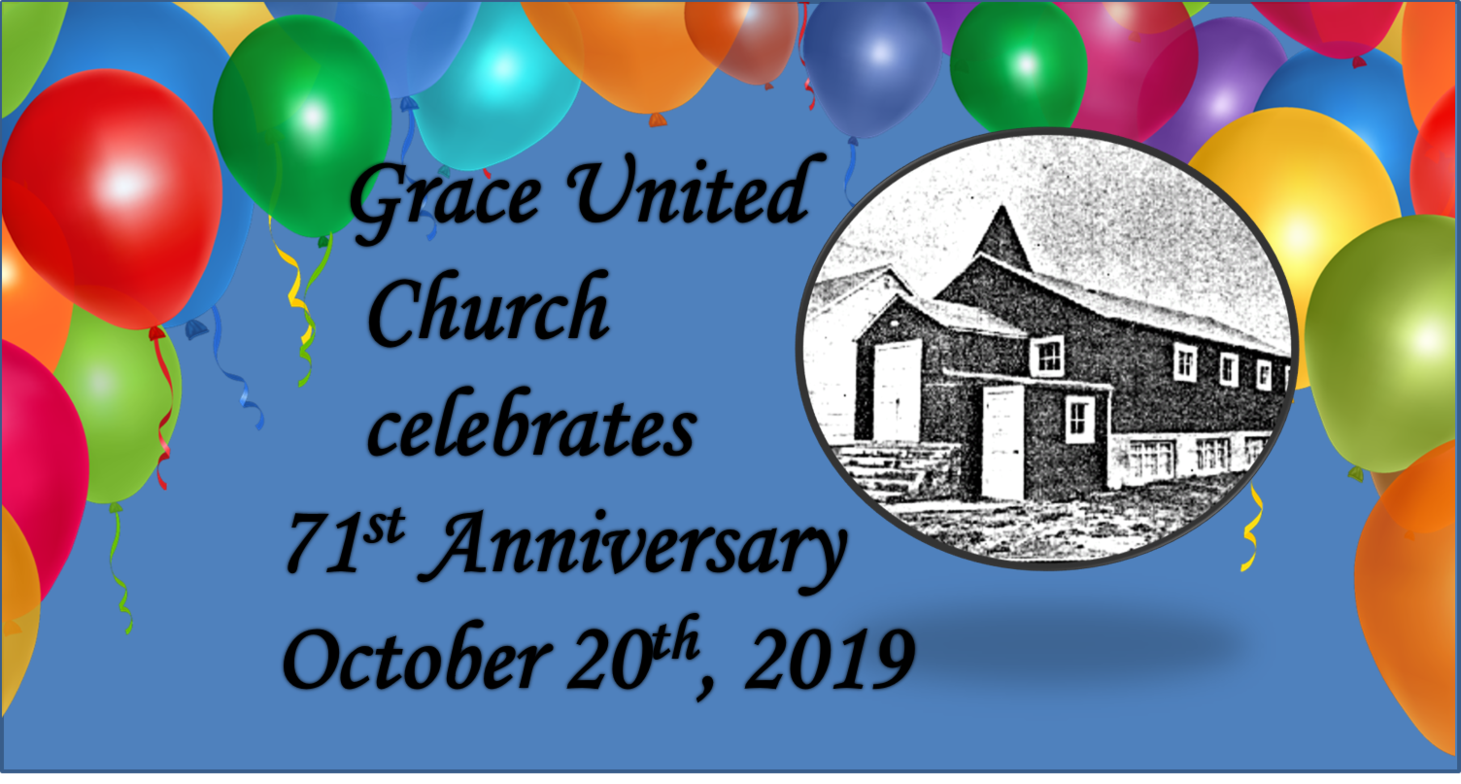 Sunday, October 20 - Anniversary Sunday
Join us as we celebrate 71 years at Grace United Church.
Our two services will be full of joy and celebration.
We have our 9:00 a.m. Contemporary Service and our 10:30 a.m. Traditional service.
We hope to see you there!