Sunday, January 19, 2020
12:00 - 2:00 pm
Grace United Church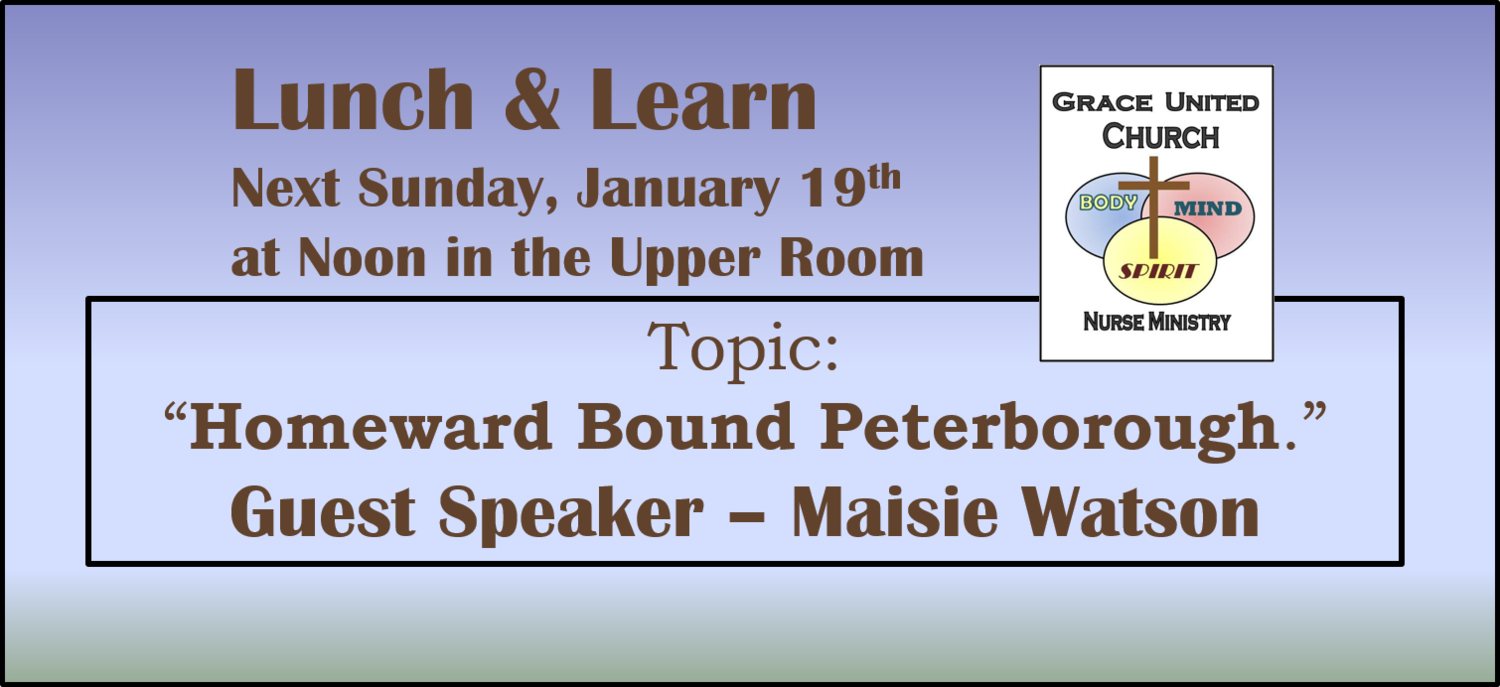 We invite you to join us at 12pm in the Upper Room to learn about "Homeward Bound Peterborough".
This is an innovative wrap-around service helping inadequately-housed or homeless mother-led families earn college diplomas, start careers and achieve economic self-sufficiency. Maisie Watson is our guest speaker. There will be plenty of time for a question and answer period while you enjoy a tasty lunch prepared for you by your Grace Health Cabinet.