GPIF Roast Beef Dinner & Silent Auction
GPIF Roast Beef Dinner & Silent Auction
Saturday, October 21, 2017

Important: This event has already occurred.

5:30PM - 8:30PM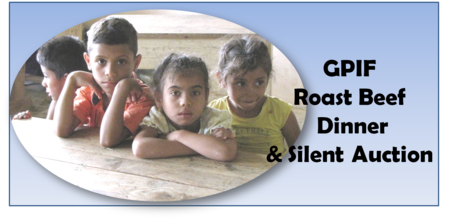 GPIF ROAST BEEF DINNER AND SILENT AUCTION
Saturday, October 21, 2017 5:30p.m.
One sitting. No tickets at the door.
Fundraiser for 2017 Honduran Project to build office & nursing station at intermediate school
Tickets: $20/adult * $7.50/under 12yrs * Free/under 5yrs
On sale at back of sanctuary on Sunday &
in the office during the week!
Worldwide Honduras
Return to Events
---